ATVs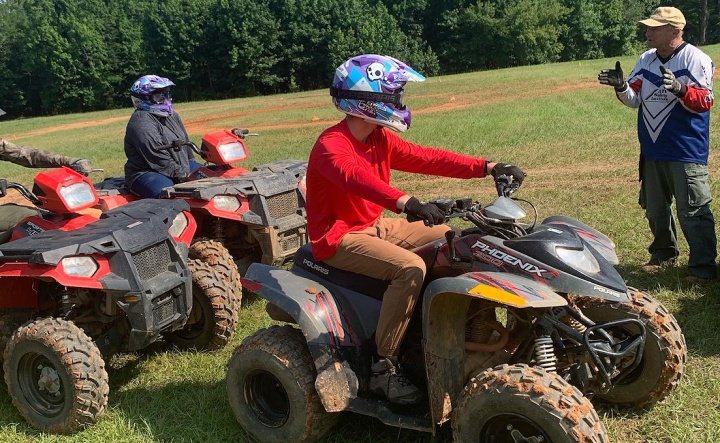 Camp John J. Barnhardt has 8 ATVs that are used for camper courses. We offer 2-3 sessions of an ATV RiderCourse each week of summer camp and during winter camp. These sessions are taught by adult instructors trained by the ATV Safety Institute.
The ATV RiderCourse consists of two parts;
1) A 2 hour online e-Course and a hands-on, 2-2.5 hour s-Course conducted by licensed ATV Safety Institute Instructors. The e-Course develops safety knowledge and awareness through interactive activities and video. The course covers protective gear (like DOT-compliant ATV helmets), environmental concerns, riding strategies, and local laws and is a pre-requisite for the hands-on s-Course. This part must be completed prior to coming to camp
2) The s-Course offers students an opportunity to practice basic riding skills in a controlled environment under the supervision of a licensed Instructor. Students practice basic safety techniques with hands-on exercises covering starting and stopping, turning (both gradual and quick), negotiating hills, emergency stopping and swerving, and riding over obstacles. Particular emphasis is placed on the safety implications relating to each lesson.
Note that the ATV Program has additional forms that must be completed before camp. Register for a course and download these forms below.
| File Name | Description | |
| --- | --- | --- |
| ATV forms 2022 | ATV Forms 2022 | Download |