Scouts, BSA/ Venturing Summer Camp
2023 Summer Camp:
The Barnhardt Lumberjacks
After 57 years, we've finally decided to dedicate a summer theme to our saw and ax logo that has appeared on patches since our first summer in 1966. While those of us at camp aren't sure what inspired the image on the first patch and the resulting logo, we want to honor it with a whole summer of activities tied to woodsmen and woodswomen!
Based on our Barnhardt Lumberjacks theme, we've added the elusive Paul Bunyan Woodsman Award to our schedule. We're offering this training three different times since we anticipate it will be quite popular. Because it fits the theme, we've also increased out Woodwork, Forestry, and Wilderness Survival merit badge offerings, brought back the Chuckwagon advanced outdoor cooking class, and added new badges, Soil and Water Conservation and Exploration, to the schedule (we've also added a BSA Lifeguard course, Game Design, and ATV Trail Rides as new sessions).
Our special events are all tied to our theme. If you download the Program Guide, you'll find that your Scouts can participate in Woodsmanship games, lumberjack competitions, outdoor cooking challenges, and special lumberjack spirit challenges. We believe in having fun with our themes at Camp Barnhardt!. In addition to these events, there are open recreational times where Scouts may swim, climb, shoot, or boat without taking a full merit badge. We include an action-packed schedule in hopes of insuring there is something for every Scout, but the optional nature of many events leaves your troop time to relax and socialize. Check out the list of badges below or register today!
Price:
Youth = $385
Adults = $100
2024 Week 1 June 16, 2024 to June 22

2024 Week 2 June 23, 2024 to June 29
2024 Week 3 June 30, 2024 to July 06

2024 Week 4 July 07, 2024 to July 13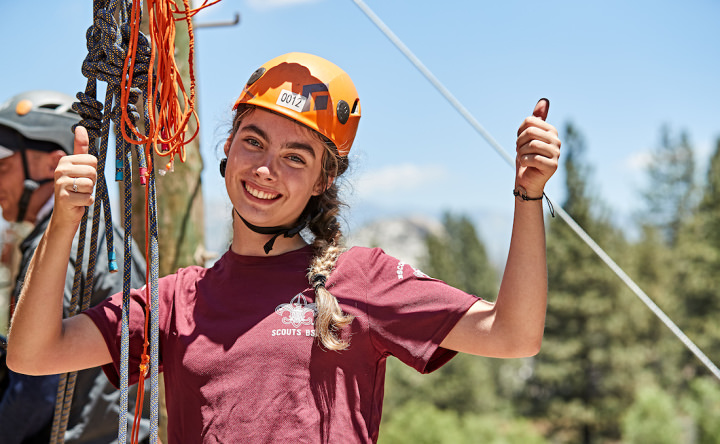 | File Name | Description | |
| --- | --- | --- |
| 2023 Merit Badge and Activities Handout (chart style) | | Download |
| 2023 Merit Badge and Activities Handout (list style) | | Download |
| 2023 Summer Camp Program Guide | | Download |
| Advice for Selecting Badges/Activities | | Download |
| Barnhardt Map | | Download |
| PreCamp Info Session Slides (4/18/23) | | Download |