Winter Camp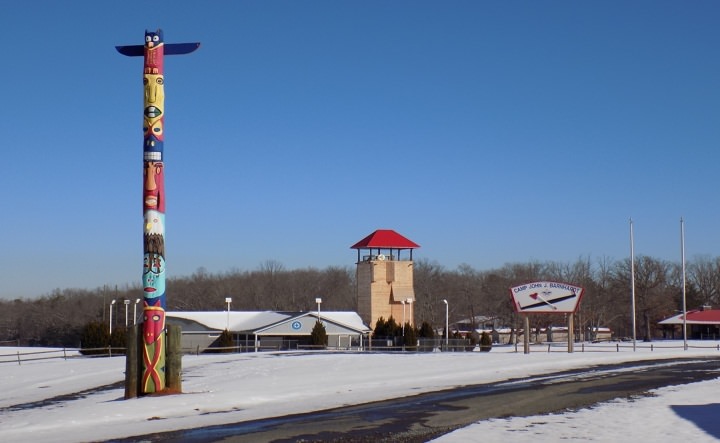 Join us in the cold at Camp John J. Barnhardt over the holiday break!
We'll host our 5th Annual Winter Camp on December 27-30th. It's a great opportunity to test your cold weather camping skills, earn a couple of merit badges, ride ATVs, or even learn to be a staff member by taking the Counselor-in-Training course!
This year our theme is "Barnhardt Night Lights." We're going to base our campfires, special events, and competitions on all the extreme pomp and pagentry that surrounds sporting events! That means our Polar Bear Plunge will have a special competitive twist this year (after all, the water wasn't that cold last December!). We'll have a major lunch time sporting event, albeit with just the right amount of Scouting goofyness, so you can compete with other troops and cheer on others. Instead of campfire skits, we want to see your "halftime performances" that may involve displays of talent, music made with real instruments, or you just making up your own show. Come enjoy the games!
A Leaders' Guide is available here. As you can see below, merit badges and other sessions are all scheduled on the 28th and 29th. Troops may arrive on the 28th or depart on the 29th if they do not want to stay all three nights. All merit badges will be taught by members of the Camp John J. Barnhardt Staff. Please register as a unit rather than as individuals. Contact Jesse Crump if your troop needs more information!